March 20 – Willamette Heritage Center

Program: American Viticulture Area
What is an American Viticultural Area? How is it determined? Why is it important in the labeling of wine? Jim Bernau, founder of Willamette Valley Vineyards, will provide answers to these questions and offer a look into how Oregon wine industry leaders are responding to challenges that threaten the integrity of Oregon wine.

Program Chair: John McCulley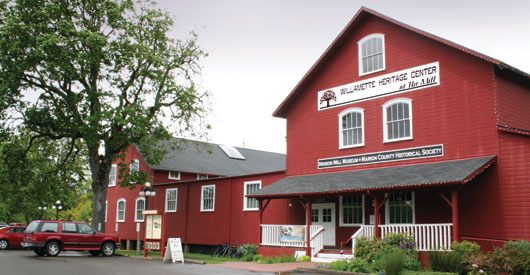 Message from President Rus

Hello Salem Rotarians,

Well it is mid-March and two inevitables are in front of us once again…March Madness and SPRING! Yes, I love my college basketball, but it is even nicer to finally be outside cleaning up the yard for another beautiful Oregon spring and summer.
This week's program is sure to be a special one. I have enjoyed Jim Bernau's presentations to the club in the past and this week we are going to learn more about the oh so important wine industry to Oregon and the Willamette Valley. This week's meeting will also end with something a little different.
As the Gerry Frank|Salem Rotary Amphitheater project continues to gain momentum and complexity, your club leadership is intent on providing membership as much information as possible, the best way we can. Previous announcements have indicated the initiation of a post Wednesday meeting "huddle" to discuss certain aspects of the project allowing time for membership questions. These huddles will take place after the third Wednesday meeting each month and our first will be this week. I hope to project a common theme in these get-togethers; what, why, and how.
As I've solicited feedback from our leadership and membership on communication priorities it became clear that our first huddle should focus, not on design/construction nor on cost, but on how we are going to pay for our gift to the city. So that will be Wednesday's emphasis. The focus will be on the campaign financial goal, why it was chosen, and how the club's task force and supporting help plan to achieve the goal.
Time will be tight. To honor everyone's calendars, we are limiting this huddle to thirty minutes with the goal of providing at least half that time to your questions. As always, your continued feedback is important and valued.
See you at the Heritage Center Wednesday.