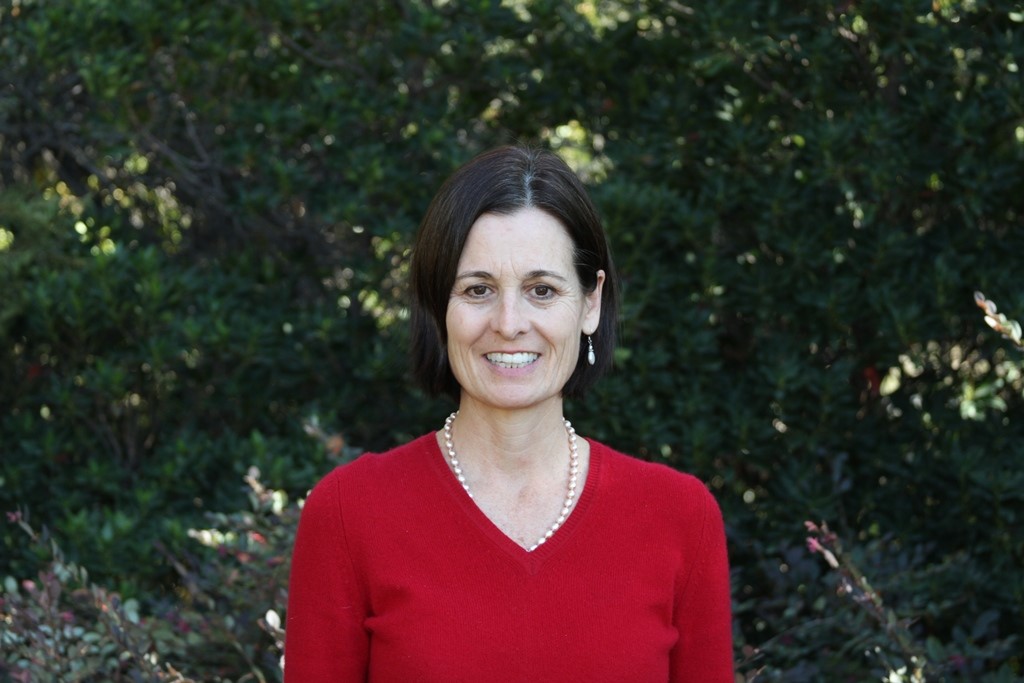 Yesterday, we were thrilled to welcome Pam Wasson into our club. Get to know more about her by reading this introduction, shared by her sponsor, Barry Nelson.
Pam grew up in the hills of West Los Angeles, where, just before high school, her family lost their house in mudslide.  In describing such events, she said it had rained for a really long time… like 10 days… and her dad noticed something wrong with the hillside.  Her family and the neighbors were able to get to safety prior to the hill coming down, but with their home in ruins, they moved to the Pasadena area where Pam attended high school.
Pam attended a couple of small, obscure universities, earning a BA in Economics from Stanford, and an MBA in Marketing from UCLA.  Following graduate school, she worked at large advertising agencies in NYC and SF, returning to Pasadena to marry, have a couple of children, and take few years off to raise them.
Pam's son attended NYU and took some time off before applying for medical school.  Her daughter is no slouch as a bankruptcy attorney in Manhattan and was recently engaged to her sweetheart.
After raising the kids for a bit, Pam worked for Monrovia Growers at their corporate HQ in Los Angeles, eventually becoming VP of Marketing.  Feeling called to help those less fortunate, Pam left Monrovia after 18 years to pursue nonprofit work.
She joined Nutrition and Education International, an NGO addressing malnutrition in Afghanistan thorough production and consumption of soybeans and the establishment of home poultry businesses.  While she's never been to Afghanistan, she worked remotely with Afghan-based agronomists, poultry specialists and Afghan government officials on various initiatives.
In 2016, Pam's elderly mother needed some help, so Pam came to visit her in Salem and prepare to move mom to Los Angeles to care for her.  With mom having none of that, Pam moved to Salem, where 92 year old mom continues to appreciate the help.  With Pam new to the area and mom serving on the Oregon Symphony Association Board of Directors, Pam got plugged in there, eventually serving as Development Director.
Having done a lot of gardening during her time at Monrovia, and having worked with a diverse and highly-skilled team of Hoticulture Craftsmen there, Pam jumped at the opportunity to become the first Executive Director at the Lord & Schryver Conservancy, an organization which celebrates the legacy of landscape architects Elizabeth Lord and Edith Schryver who designed over 250 gardens throughout the Northwest. She's been in this new position a total of eight weeks!
In asking Pam what drives her, she sheepishly shared: helping the underserved.  Specifically, Pam applies her love of gardening not only at the Conservancy, but by leading the community outreach for a new Healing Garden being built inside the Oregon State Penitentiary.  She also has volunteered for Salem for Refugees as an "employment navigator" for several Somali family members.  Whether it be prisoners, the homeless, or refugees, Pam simply sees human beings in need of assistance… a quality I'm sure will make Pam another great Rotarian.