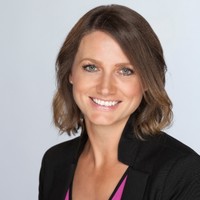 We love welcoming new members into our club. Today, we welcomed back a familiar face. Get to know more about Sarah through this introduction, read by her sponsor, Barry Nelson.
Some of you may recognize Sarah as a returning Rotarian, as she joined our club around 2013 when she was serving as the Executive Director of Mid Valley Mentors, the non-profit organization she Founded in 2004.  She had grown the organization to include a staff of 11 and $500,000 of Federal funding, but that Federal funding was suddenly cutoff and the organization closed up shop in 2014, causing Sarah to pivot in her employment and volunteer activities.
Having run a non-profit for ten years… we all know she worked only 40 hours a week with an hour lunch and two ten-minute breaks every day… Sarah decided to catch her breath and work for someone else for a time.  She found herself as an Economic Development Specialist with Marion County.  Having caught her breath, Sarah's entrepreneurial spirit resurfaced and she's in year two as a realtor with Legacy Real Estate.  She's now ready to reengage and get plugged back into Rotary as a way to serve the community.
Sarah is no stranger to community service.  She's very involved in the Women's Ministry at Church On The Hill, and has participated in numerous house builds in Mexico through her church and Homes For Hope.  If you want to see her light up, ask her about these house builds and the experience and perspective she's gained!
Although a graduate of Chemeketa Community College and Western Oregon University, she and her family are big Duck football fans!
She has four children, and apparently started at the age of 5, as they range in age from 9 to 21.
21 year old Manny is following in mom's footsteps, and is due to transfer from Chemeketa to Western Oregon University, studying to be a History Teacher.
19 year old Alyssa works full time in Salem.
16 year old Tyler is at West Salem High School and "gets a 4.0 without trying." Tyler also takes after mom with a heart for service, having served on numerous mission trips, participated in the Mexico house builds, and at 6-1, 220, he's in demand as a moving helper, having voluntarily taken days off work to help church members move.
9 year old Nevaeh (Heaven spelled backwards) is into dance and horseback riding. She's managed to get mom into horseback riding, and is working on convincing mom to buy a horse… we'll see.
Sarah and her family have 2 black and tan Coonhounds.  She started off with one… Daisy, who was a service dog that was returned because she gets car sick.  So well behaved and easy, Daisy got a companion, Lilly, who's not as well behaved.
With Sarah's heart for service, I think she'll make a great contribution to the club.  Having served on our Membership Committee previously and helped craft the current Red Badge requirements, she's getting to work on those requirements by attending tonight's Fireside!