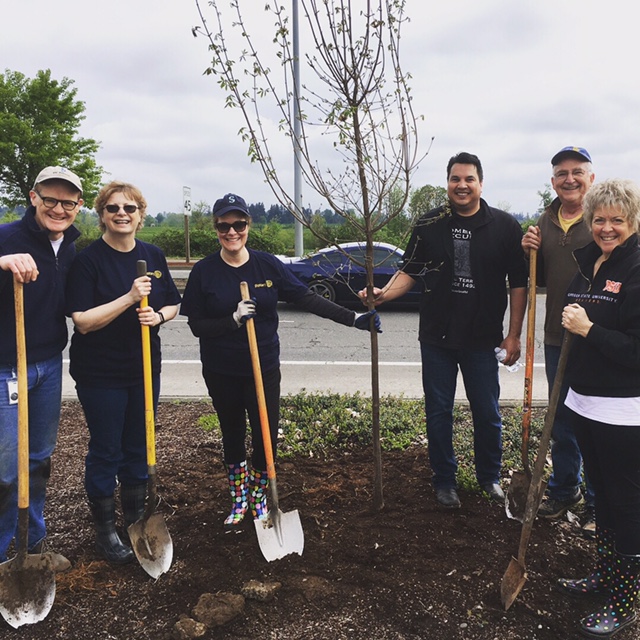 Rotary International President Ian Risely has an outstanding challenge — to plant at least 1.2 million trees around the world! That's one tree for every Rotary member!
Our club helped with efforts to reach that goal on Saturday, April 27, by gathering at Woodscape Park Pathway in Salem to plant some trees! There was a lot of hard work, but also fun and fellowship, to help beautify Salem.
In addition, at last week's Rotary meeting, nearly all attending members took a tree or two to be a part of the effort. We're the club that gets things done, after all!