April 24 – Willamette Heritage Center

Program: Sprague Wind Ensemble

Program Chair: Karl Raschkes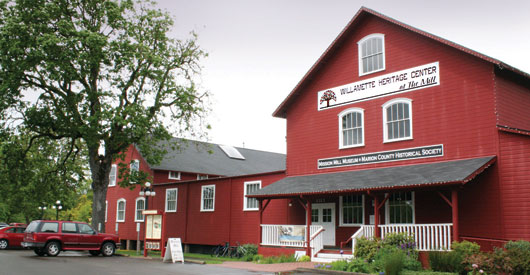 Message from President Rus

Hello Salem Rotarians,
I was reviewing some club statistics this past week and was so pleased to see that six new Rotarians have joined us since March 1st. I look upon this as an insight into the health of our club from two directions. First, we have members who feel the Rotary Club of Salem offers an opportunity for personal growth for their acquaintances. Second, we are receiving inquiries from folks either seeing our efforts or transferring into the area looking for a strong and viable Rotary club. It has been our culture not to promote, but to nurture membership and I believe that builds a stronger, more committed, and sustaining membership. My congratulations to everyone and my continuing hope that as you reflect on those you encounter each day, ask yourself if they might be a good fit in our club. Not sure of the process? Ask any Membership Committee member or anyone with a rectangular name badge. They are either a current board member or past president and more than willing to steer the way.
Adding new members is the first pillar of club strength, sustaining them is the second. That is where everyone comes into play. Historically, we have lost a little under 50% of new members within two years. That can be from a variety of reasons, some beyond our control, but many within….they just didn't engage and feel a part of the club. You can help. The next time you sit at a Wednesday table and see someone with a red badge, remember they are on a mission. They are trying to find their way to engage in a very large and sometimes intimidating environment. Please take a moment to ask about their journey into Rotary and if they have any questions or concerns. Afraid you might not have the answer? Don't worry, just find one of those rectangular name badges again…they really want to help.
Finally, my thanks to the awesome Membership Committee. I get the opportunity to eavesdrop on their monthly meetings and am so impressed with their effort and dedication to make membership and engagement as smooth as possible. Want to join in? Give Robbin Kerner a call.
See you tomorrow,