February 19 –  Willamette Heritage Center  
Program: Youth Homelessness  
New Rotarian, Tricia Ratliff, has led the Mid-Willamette Valley Community Action Agency's youth program for the past seven years. As Program Director for both the HOME Youth Resource Center and Taylor's House, Tricia is well informed about the local youth homelessness situation. She will share recent quantitative and qualitative data on this topic as well as an update on the recently opened Taylor's House homeless youth shelter.
Program Chair: Linda Bednarz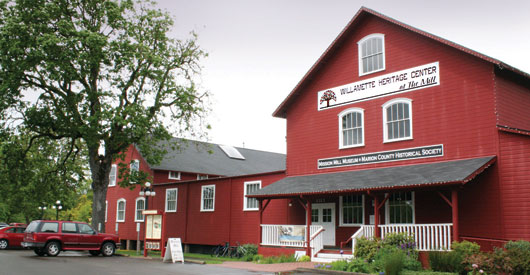 Message from President Tammy
Greetings Rotary Friends,
The Good Works event was a success and we owe a huge thanks to those who came forward with their skills and willingness to help ensure the event came together under the auspices of Board Liaison – Ryan Collier.
Thank you to our decorating crew: Beth Rhoades and Christine Whiteside; our EmCees – Brenna Baucum and Chane Griggs; Jenn Columbus our Greater Giving Software genius; Holly Berry for coordinating the Experience Boards which were a huge hit; and every Rotary member who came and raised your paddle for the Amphitheater. What a great night. More than $50,000 was raised after Ken Van Osdol presented the opportunity to the crowd indicating the proceeds of the Paddle Raise would be directed to the Amphitheater. Money was raised for the small grants through the Oral Auction and the Experience Boards.
The final accounting is underway by our crack CPA, Chuck Swank. Overall, it was a fabulous evening with great friends, great food and a great result. Thank you to each and everyone of you who purchased tickets, actively participated and contributed to this success!
The State of the City was an amazing success with more than 300 in attendance. WOW! This year it was up to the City to lead and organize the event. Our Club offered support by attending. Thank you, Club members, for your engagement.
This Wednesday we get back to regular club business now that the Birthday Celebration, Good Works and State of the City are in the books.
Please remember, we will be at the Willamette Heritage Center for the next FOUR weeks. Mark your calendars and plan to come join the fun. We will induct new members, hear from great speakers and enjoy a music program from the West Salem Wind Ensemble. The next few weeks will be great.   I look forward to seeing you soon.
Yours in Rotary Service,