June 12 – Willamette Heritage Center

Program: Responding to Natural Disasters

Jan Fults is a volunteer with the American Red Cross Cascades Division in Disaster Cycle Services. She is also the Preparedness Coordinator for both Marion and Polk Counties. As a disaster responder, Jan will share some of her deployment experiences and highlight the opportunities that are available for volunteers looking to help communities prepare, respond or recover from local and national disasters.
Program Chair: Renee Campbell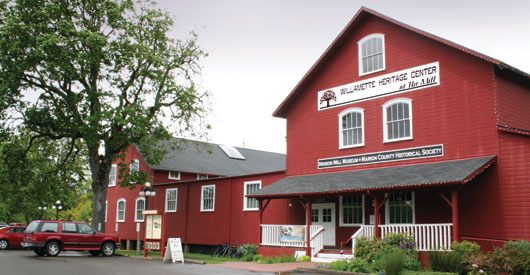 Message from President Rus

Hello Salem Rotarians,
I hope you had the opportunity to join us at last week's regular meeting. Our program was presented by Tiffany Bulgin who co-founded Isaac's Room with her husband Mark. I have to say, as I am finishing my ninth year in our great club, this was one of the most inspirational programs I've had the pleasure to hear and a living example of Service Above Self. Their energy and effort toward helping troubled youth and young adults in our community was beyond my imagination.
From my vantage point next to the podium I get the opportunity to scan the room and that scan last Wednesday found a room full of engaged Rotarians fully locked in on a story of dedication and action toward a passion of helping those in need. What was interesting to me was the idea that those so intently focused and inspired by this program's story were fellow Rotarians who are engaged personally and professionally in similar acts of service at varying levels.
Service Above Self is an attribute that comes to each Rotarian in different levels of activity and form. It is up to us to find our own paths and levels of intensity best fitting our capacities, be it time, treasure, or even vocation. In my life as a Rotarian, I have sought that balance and find it continues to change. Tiffany Bulgin's inspirational presentation last week put yet another challenge in front of me to ask myself if there is more I can do.
A big thank you to Tiffany Bulgin for sharing her story and to our fantastic program committee for bringing these precious moments into our Wednesdays.
See you tomorrow at the Heritage Center,