June 5 – Salem Convention Center

Program: Ike Box – Impacts on Salem Youth

Tiffany Bulgin will share the origin of Isaac's Room, a non-profit program started by her and her husband Mark that helps empower and train at-risk youth to develop strong work skills. They have operated the Ike Box Coffee House for many years and recently opened Isaac's Coffee, Wine and Dessert as a second venue to help carry out their mission. Salem Rotarian's held a vocational fellowship tour at this new venue in April. The Ike Box is set in an historic building on Chemeketa street and is a gathering place for many organizations and local residents. Tiffany will share how their program has impacted Salem youth and some exciting plans for their future!
Program Chair: Linda Bednarz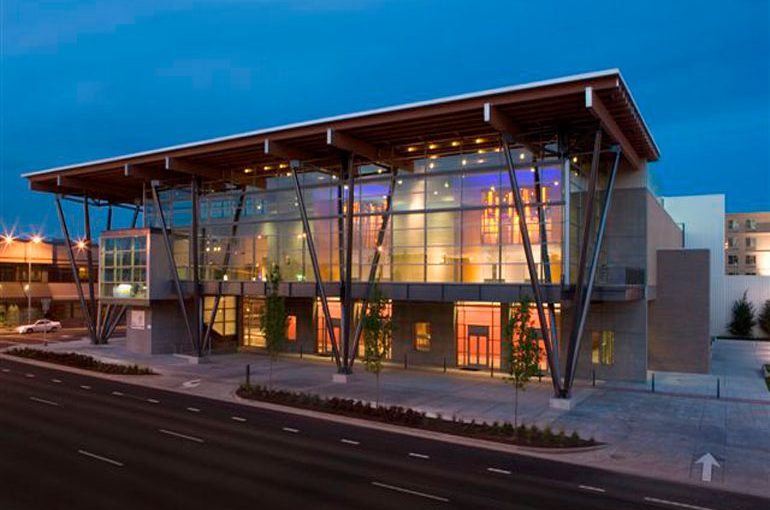 Message from President Rus

Hello Salem Rotarians,
Well June is now upon us…the last month of our 2018-2019 Rotary year and the setup for one of our greatest. I hope you are like me and really excited about our upcoming 100th year as The Rotary Club of Salem. This past year I have formed many new friendships and seen this great club make significant impact both in our community and beyond. Next year offers more of the same but in a new and very exciting spotlight.
Your ongoing membership is an important key to this experience. This past month we were all sent our 2019-2020 dues statements. If you did not receive yours, or just misplaced it…. please contact Chuck Swank for assistance. Our dues are set to cover our operational expenses including Rotary International and District fees, supplies, meeting expenses to use the Convention Center and Heritage Center, among other expenses. We are the second largest club in our District and it costs us a little over $60,000/yr to meet these obligations. Your board is very cognizant of the importance of managing this responsibility and you can rest assured they do it with upmost care.
As I wrote my check a couple of weeks ago, I thought what a wonderful year our 100th will be. Our hands on, vocational and social get togethers will continue, we have a very talented incoming leadership team, and yes, we have our incredible legacy project the Gerry Frank|Salem Rotary Amphitheater well underway.
Our club must report membership to International and District at the end of June presenting an administrative challenge to Holly and Chuck getting everything lined up. If you haven't done so yet, please send Chuck your 2019-2020 dues, or make arrangements with Chuck at your earliest convenience.
Please join me in making The Rotary Club of Salem's 100th year one we, and our community, will remember.
See you tomorrow,