June 26 – Willamette Heritage Center

Program: 2020 Officer and Board Installation
Program Chair: John McCulley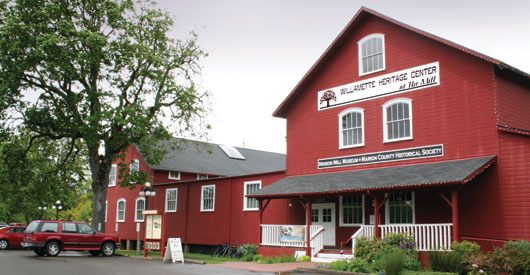 Message from President Rus

Hello Salem Rotarians,
A year ago, I sat down to write my first President's Message for the weekly eblast thinking what on earth am I going to say and how on earth am I going to come up with something every week? I learned very quickly the answer to that was not me solving a problem, but you always providing an inspiration for each week's message.
I believe it was Ron Kelemen that coined the phrase, "we are the club that gets things done" and as I've been thinking about this past year, that phrase could not be more accurate. The breadth and depth of our activities continually making an impact in our community, and beyond, is more than admirable, it is no less than inspirational. Our contributions be they time or treasure have been significant, and our culture fosters a collective desire to do even more…Service Above Self. The warm and informal atmosphere of our official and social gatherings provides the opportunity to form deep and lasting friendships. That takes me back to those two words I shared with you a year ago, that I felt drives us as Rotarians; Friendship & Impact.
So as I write this, my final weekly message as your President, let me thank all of you for your patience and support these past months, but more importantly the friendships I have gained and the impact you have made upon my life.
I hope to see you all tomorrow as we welcome in our new leadership for our club's 100th year.
So proud to be a member of this club,