October 3 – Willamette Heritage Center 
Program – Song Birds of the Willamette Valley
Program – Salem Rotary Foundation

Song birds are all around us but most never stop to think about "their stories." Dr. Joan Hargar, a wildlife research biologist with the U.S. Geological Survey, will talk about the kinds of song birds found in the Willamette Valley, provide information about the rare ones and discuss how people can encourage a stable population of birds.
Program Chair: John McCulley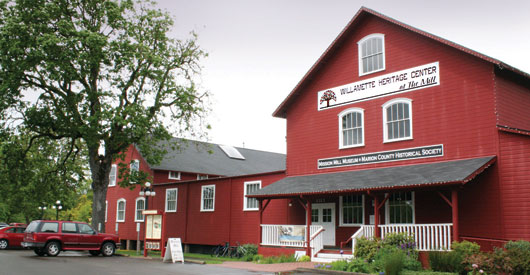 Message from President Rus
Well goodbye September and hello October
First a quick look in the rearview mirror. The Salem Rotary Foundation month was an astounding success! Our club membership stepped up, shared some treasure, learned more about the foundation, and had a good time at the month end celebration. Who would have thought $11,000 in bell ringers in September alone! I remember when the annual goal was $5,000. Thanks to the SRF board and supporting cast for minding the shop and a very big thank you from all of us to all of us for supporting the foundation, the heart of our giving engine.
Then we had the Multi-sport Riverfest. As I spoke to participants after the event, the common thread was the venue and how well it was run. The first is a given, the second a kudo to John Shirley and his team and all of us that volunteered. Job well done!
There's no getting away from it. September was a super month for the Rotary Club of Salem! Plenty of opportunities to form friendships and we definitely made an impact.
Now a look out the windshield…October. This month we will focus on the Rotary International program End Polio Now. Polio is Rotary's number one project worldwide. October 24th this year will mark Rotary's 6th annual World Polio Day, a recognition of the 30 years of successful efforts to eradicate the disease. On top of that, we have scheduled a truly inspirational speaker later this month that brings the meaning of Rotary's efforts closer than you have ever experienced. More later.
The results in the effort to eradicate polio have been phenomenal and the path ahead optimistic yet still with much work to be done. The opportunities to leverage our financial contributions are significant with a 2:1 match from the Bill & Melinda Gates Foundation. I hope you will consider donating to this effort. We'll spend some time learning how this month.
To close, September was just another example of why we are the club that gets things done, October look out here we come.