Every year, thanks to generous donations made to the Salem Rotary Foundation, our club awards scholarships to students at Chemeketa Community College. Here are three thank you's we received from the 2018 recipients.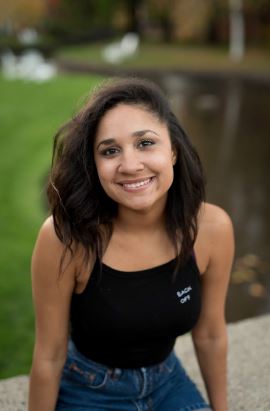 Dear Salem Rotary Foundation,
I would like to thank you for this scholarship. I am deeply touched that you believe in me and I promise to give 100% of my efforts to obtaining the dental hygiene degree.
I am grateful for the opportunity that this scholarship will provide. If not for your generosity, college would not have been an option for me. I hold a job and try hard to support myself, but it is a struggle to balance work and school.
My academic goals are to become a Dental Hygienist. It has been my dream since I was a small child. I chose to study at Chemeketa Community College because it is a great school and is more affordable than other colleges. Additionally, the students are diverse at Chemeketa. I will feel comfortable knowing that I am surrounded by individuals who look like me, as well as
others who represent the diversity of this world.
My family did not have much money, but we had love, support, and acceptance of each other. We also had hope. My mother's hope for me was that I could be the first of my siblings to attend college, and that dream is coming true. I cannot express the excitement that I have to obtain my degree and to make my personal dream of becoming a dental hygienist come true. Without support like yours, this would not be possible.
So, thank you again for your generosity. Someday, I will become a Chemeketa scholarship donor myself, because I know how it feels be on the receiving end of help that is desperately needed.
Thank you again for your kindness and generosity. I won't let you down.
Sincerely,
Ashley Dankenbring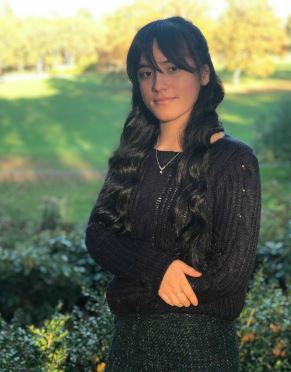 Dear Salem Rotary Foundation,
It is with my sincerest gratitude that I thank you for awarding me this generous scholarship. This blessing will not be taken for granted. My academic aspiration is to continue my education to become a nurse.
I have dreamed of going to college since I was young. I am determined to jump whatever hurdle that may be standing in my way. I chose Chemeketa Community College not only because their tuition is low but the history and pride that lies within the walls are what brought me to the campus.
This scholarship is of immense aid in tackling the financial barriers that lie before me. Being a child of migrant parents and of minority status means that we have to work a little bit harder to achieve our goals. My family and I are beyond grateful for your contribution to my higher education and for your part of my success in college.
I decided to become a nurse after I was inspired during the health services program at North Salem High school. I had the opportunity to participate in many job shadows and volunteer at the Wilson House Residential Care facility. Nurses contribute so much time, effort and love into what they do. They love to give back to the community and have the opportunity to changes lives. They are the backbone to the healthcare field.
I aspire to become a great nurse, and the Salem Rotary Foundation scholarship is helping me do that.
Again, I would like to give my sincerest thanks. Without your generosity and kindness, I would not be able to do what I dream to do. You are helping me make an impact in this world.
Sincerely,
Dolores Zavala Espindola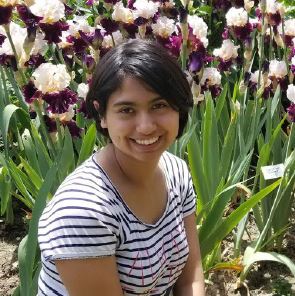 Dear Salem Rotary Foundation Duvall Donor,
Thank so much to the Salem Rotary Foundation. My academic goal is to become an IT technician. Growing up in a less privileged community, education seemed to be a way to escape from poverty.
I always knew education would be an important part in my life. Every day, my parents would tell me that I would go to college one day. When I began high school, I knew that I would need to get good grades and try hard if I wanted to enroll in college. Being accepted at Chemeketa was a huge accomplishment, not only for me, but also for my family. My only concern was in not knowing how I was going to pay my college expenses. My family have sacrificed so much for my education, and I wanted to make them proud.
Because of this scholarship, I am well on my way to reaching my dreams. I am striving to be successful in my program and getting closer to completing my Associates Degree in Computer Systems and Information Technology. This scholarship relieves stress because I can now focus on my studies rather than focusing on my financial problems. Thank you again for my Salem Rotary Foundation Duvall Scholarship and for helping me get closer to my dream.
Sincerely,
Nicole Jauregui-Mendez