September 26 – Salem Conference Center 
Program – District Governor Larry Hatch
Program – Salem Rotary Foundation

We'll hear an update on the status of our Salem Rotary Foundation, what it's been funding and what the future holds for it.
Program Chair: Doug Parham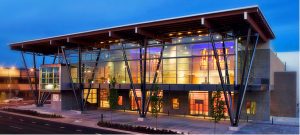 Message from President Rus
I hope your schedules allowed you the opportunity to volunteer for our Rotary Multi-Sport Riverfest this past Sunday. The weather was perfect, the atmosphere vibrant, and the after-race celebration a fun time. I spoke with John Shirley after the races and he told me over 200 people volunteered. That is really awesome. This is a joint effort between our club and the Rotary Club of South Salem. Many thanks go out to our John Shirley, South Salem's Robert Kraft, and their respective team's yeoman efforts to bring this special event to Salem. And of course, again, many thanks to our club's volunteers that helped make it possible.
That's not all on our busy Rotary agenda. We also need to recognize our very own Salem Rotary Foundation. September is our month to spotlight what has become known as the heart of our giving engine, and what a month it has been. Each week this month we have heard a bit about SRF including financial status and history. This week showcases some of the programs we have supported in the last year and recognition of our giving efforts. Your bell ringers this month have been incredible. Whether from the normal presentations, to floor adds, to even one from Spain, your contributions have made significant progress in helping us achieve the SRF financial goal. The super matching program concludes this week with $1,240 offered to match our bell ringers. If something comes up, or you have just been thinking about a bell ringer, this is your last chance to leverage the generous matching offers.
I hope you have Friday's annual SRF party on your calendar as we take some time celebrate this great treasure. It is also a wonderful opportunity to get to know fellow Rotarians building friendships so important to our engagement as Rotarians.
My theme this year is friendship and impact, the foundation of engagement. You, my fellow Rotarians, certainly provided that opportunity in September and have my heartfelt thanks.