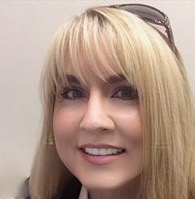 Woo hoo! Our favorite thing happened this week. We welcomed a new member into our club! Get to know more about Cherry by reading her introduction, shared by her sponsor, Sue Bloom.
Cherry Daniels is the Chief Financial and Administrative Officer for the Boys and Girls Club of Salem, Marion & Polk Counties where she is currently leading our finance, HR, administration and gaming departments.  Cherry has worked in the nonprofit sector for an aggregate total of 14 years with a stint of 10 years in the for-profit sector as a Senior Trust Officer for (formally known as) West Coast Trust.
Cherry holds a Bachelor of Science in Organizational Management from Colorado Christian University. A Certified Trust and Financial Advisor designation from the Institute of Certified Bankers. A Certified Facilitator designation with Arbinger Institute for the Boys & Girls Club. And is currently pursuing her MBA at Corban University.
Cherry is married to Lance going on 25 years this coming February and has three adult sons ages 18, 20 & 23. Her family made Salem their home in 2005. Since that time Cherry has given to her community by serving as a licensed minister and serving time on multiple non-profit boards including the Historic Deepwood Estates, the YWCA Salem, and the City of Salem Social Services Advisory Board.  She has been a member of two service organizations: Salem Kiwanis for 3 years and most recent, the Rotary Club of South Salem where she spent the last 5 years.
Cherry's hobbies are golfing and hiking. Above all, her love is spending time with her family and her Yorkshire Terrier, Paris.