September 12 – Willamette Heritage Center
Program – Connecting Farms to Consumers through Adult Field Trips
Oregon Aglink has been promoting agriculture in our state for more than 50 years. While the venues in which this happens has evolved and changed over the decades, the association's commitment to bridging the gap between consumers' understanding of food production has remained strong. The newest outreach to consumers involves strategic partnerships with organizations such as OMSI and OHSU to bring folks straight to the source of food production in Oregon. Mallory Phelan will share what has been accomplished so far, as well as share what Oregon Aglink hopes to accomplish in the future.
Program Chair: John McCulley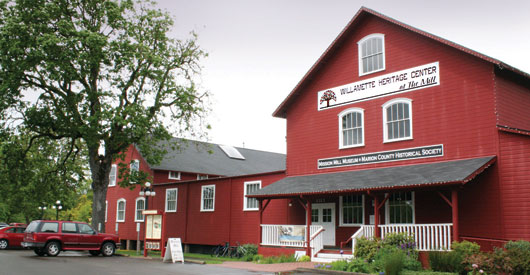 Message from President Rus
Ah, September!
Back to school, Salem Rotary Foundation, football, and yes the change in weather begins. As I write this on Saturday morning, I'm looking out the window at a wet world and thinking how long it has been. College football is back and I'm a happy camper. The kids are back in school and we again must watch for the school zone 20mph lights. And we can't forget our very own Salem Rotary Foundation.
As you are hearing, this month we celebrate this great entity each year in September along with asking for your support. SRF is our foundation. It is the heart of our local financial giving engine, but without our fuel, it cannot be effective. We are a club that gets things done and our goal of reaching one million dollars is doing just that. Nobody to thank but you, the members of this great club, and the partnerships we have formed. Last week $290 in member bell ringers turned into $1,030 with the help of Capital Financial Planners LLC, and Amerititle. These types of matches will continue through September, but only if we step up with bell ringers. I encourage you to think about someone or something you might want to recognize at tomorrow's meeting, write up a short note, and bring a check for $20 payable to the Salem Rotary Foundation. Drop it off at the Bell Ringer table and you have made a difference.It has been a while, but we are back at the Willamette Heritage Center tomorrow for a super program on connecting the general public with our agricultural community through a really neat idea. Don't forget, the Heritage Center, I know I'm not the only one who has ever gone to the Convention Center by mistake.