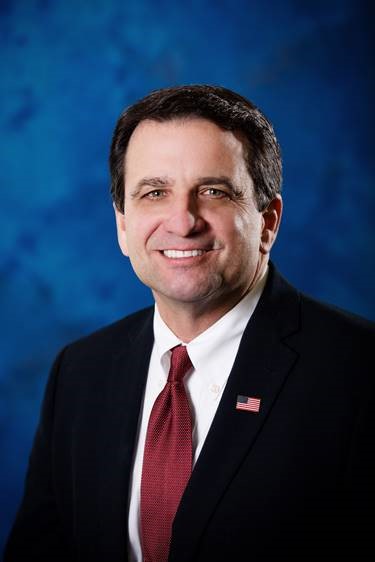 It is my pleasure to present Jerome Rosa for membership today.
Jerome and his wife of 35 years, Carole, reside in Gervais.  They are parents to three grown children:  Genae – 31, is married to Andrew. They have two children; Erika – 30, is married to Bret, a newlywed; and Greg, 28.  He is single.  All three live in Gilbert, Arizona.
Jerome graduated from Cal State in Fresno (Go Bulldogs) with his Bachelor of Science degree in Ag Education and minored in Animal Science.
Jerome has served as the Executive Director of the Oregon Cattleman's Association headquartered here in Salem since 2014.  Prior to that, he was the proud owner and operator of Jer-OSA Organic Dairy in Gervais and Ponderosa Ranch in Marquam from 1988 – 2014.
Jerome served on the Oregon Department of Agriculture's Board from 2010-2014.
He was the Chair of the Oregon Beef Council from 2001 – 2009.  Therefore, he is intimately familiar with the phrase, "Beef, it's what's for dinner".
He served on the Farmer's Cooperative Creamery Board for six years.   You may be familiar with the newly renovated facility that is  now a processing plant for Organic Valley in McMinnville.
He also served on the Board of the Oregon Dairy Farmers Association (Go Dairy) from 1994-2009. His rich history in the association I now serve continues to be a tremendous resource as I learn the nuances of the dairy farmers and their farming practices.
As you can tell, Jerome has a lengthy history of service.  He will be an excellent member of the Rotary Club of Salem.  I know you will agree as you interact with him and welcome him into membership.