November 28 –  Salem Convention Center  
Program – WOU Strategic Plan Update

Western Oregon, in nearby Monmouth, is the closest State college to Salem and offers a small school atmosphere with many quality degree programs. Dr. Rob Winningham, Provost and vice president for academic affairs, will update us on the school's Strategic plan, Master plan and how the school is growing its presence in Salem.
Program Chair: Linda Bednarz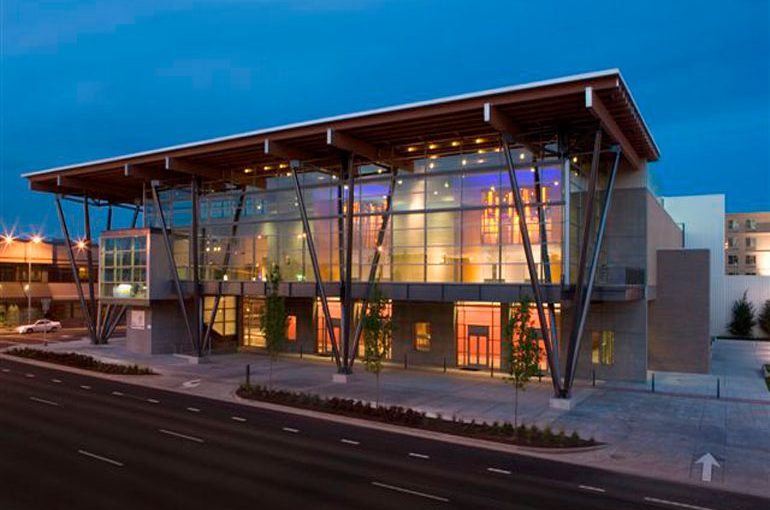 Message from President Rus

I hope you all had a wonderful holiday with family and friends. As I write this it appears we are finally and sincerely headed into our typical Willamette Valley winter season.
I've been thinking about last Wednesday's meeting and our tradition of making the day before Thanksgiving a program of fellowship. Yes, it was a bit crazy, loud, and needless to say, competitive, but I also saw something very important as I walked around before we started. Two of our newest members, Reed Carlson and Michael Pettyjohn as Greeters, showing their enthusiasm to become more engaged with the membership. I saw Lauren Gutierrez introduce herself to Reed and Michael, letting them know her aspiration to make the Red to Blue Badge journey as easy as possible. As we all started to move to tables, I saw our newer membership spread throughout the room sitting with more established members and engaged in active conversation. After our meeting, I saw Tammy Dennee visiting with our newest member, Jerome Rosa, sharing a bit more about the club and what he should expect. I'm sure I missed many more efforts like this. My thanks go out to everyone, and I do mean everyone, for helping these folks blaze their trail toward engagement in our great club. It means so much to all of us.
Tomorrow's meeting marks the end of our November calendar which featured The Rotary Foundation, our international source of funds allowing Rotarians to make an impact around the world. Contributions raised last Wednesday exceeded $4,000 and many thanks go to Dawn Bostwick and her team, especially Tim Murphy, for Wednesday's competition. There is an expectation in Rotary that we support this world class charitable foundation. It is known as Every Rotarian Every Year [EREY] and I hope you have taken the opportunity to recognize this effort in any way you can.
I also hope you have on your calendar two other events scheduled this week: a vocational tour of Salem's own Divine Distillery and a Fireside at the home of Warren and Linda Bednarz. The tours are really interesting, and the Fireside is one of my favorite ways to informally engage with fellow members.
See you tomorrow,