December 5 –  Salem Convention Center  
Program – The Healing Power of Humor
Laugh your way to an understanding of how humor can help you physically, emotionally, socially and even spiritually. Our own David Lewis recently shared this presemtation as a workshop of the Rotary Disgtrict Conference in Salem (May 2018) and it was so well received, the program committee decided we needed to have him give us a laugh at our meeting!
Program Chair: Linda Bednarz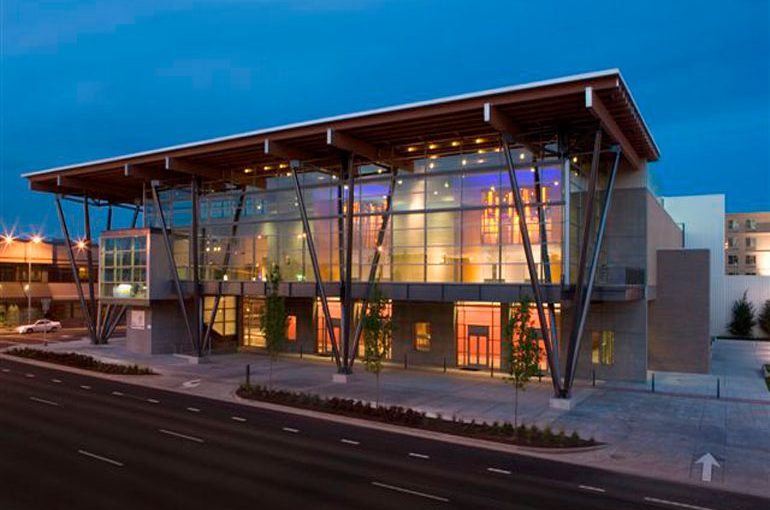 Message from President Rus

Happy December Fellow Rotarians,
Yikes, the holiday season is officially underway! This truly is a special time of the year and as a club, December is setting up to be rather busy. I hope everyone is considering participation in our Tree of Joy and Oregon State Hospital gift program. I have to admit, I started slow with this program, the first couple of years just picking up one tag for a child. After adding my first State Hospital gift, I really started feeling it and now I do one of each while admiring fellow club members that take on several. Are you like me and find shopping similar to a root canal? No problem! Chuck can take a tax-deductible donation and the shopping elves will take care of the rest.
Then there's the Kettle, something the members of this club have volunteered to ring since the 1920's. My joy here is letting a child ring the bell when their parents let them make the donation to the bucket.
We've got some fun coming up tomorrow with David Lewis giving a presentation on the Healing Power of Humor. He gave this program at the District Conference and I haven't found anyone who attended that didn't give it very high marks. Also, don't forget we are in the middle of floor bell ringers, Past, Present, and Future. Know a current Rotarian you want to recognize? Tomorrow is the day….$10.
A quick note about November and our emphasis on The Rotary Foundation. As previously mentioned, we should be mindful of the expectation of Every Rotarian Every Year and I hope that you helped in whatever way you can to support one of the world's greatest charitable foundations….ours.
I've got to attend to some business tomorrow, so will miss you. Past President Bruce Anderson will be your emcee and I wouldn't be surprised if he brings some of his own humor to the podium.
See you tomorrow,