December 11 –  Salem Convention Center  
Program: Whiteaker Middle School Concert Choir  
The Whiteaker Choir has a long history of excellence. Their current Master Teacher, Rebecca Hollan, has further developed the choir to what many music teachers and professors consider to be the largest and best Middle School Choir in the State and Northwest. The featured Concert Choir has approximately 90 student members, grades 6 to 8, and is one of several large choir classes at Whiteaker. Rotarians and guests are in for a treat. You don't want to miss this performance.
Guests at the head table will include Christy Perry, Superintendent of Schools; Julia DeWitt, Principal of Whiteaker Middle School; Mary Lou Boderman, Salem-Keizer Music Coordinator, and Russ Christensen, Director of the Men's Choir at OSU and former Director of the Sprague High School Choir Program.
Program Chair: Karl Raschkes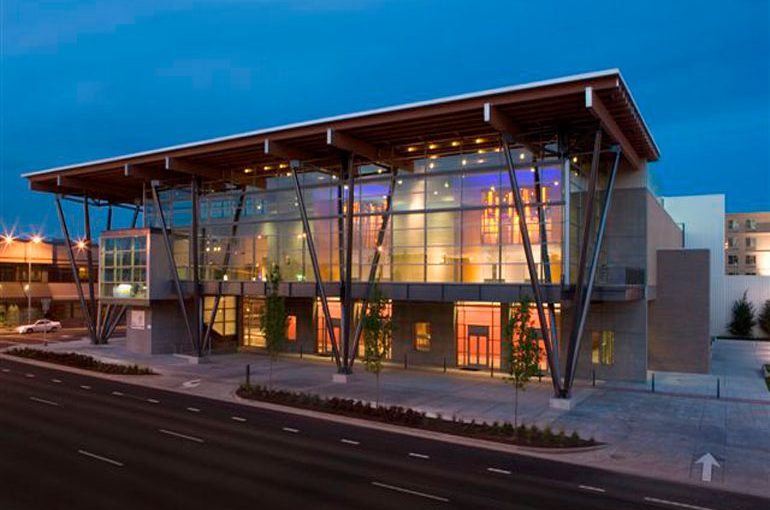 Message from President Tammy
Holday Greetings my Rotary Friends,
This past week, we voted on the slate of officers and board members for both the Salem Rotary Foundation and the Rotary Club of Salem Boards of Directors. If you haven't heard, Steve Horning has agreed to serve as the President Elect following Sue Bloom's year as President. Congratulations to all incoming board members and officers. I am confidant in their leadership skills. They will continue the trajectory of our Club and underscore our motto, "the Club that gets stuff done!"
We also heard a very encouraging Gold Star Report from our Club Secretary, Holly Berry. If you would like to read the report in its entirety, you can find it on the Club website. Special thanks to Holly for pulling all accomplishments from the 2018-19 year into one place for us to enjoy and appreciate. Past President Rus McCracken and his leadership team have much to be proud of.
If you missed this past week, you will be thrilled to know the Amphitheater fundraising team announced the milestone of $3 MILLION has been reached. With a few promising grants in the works, we find ourselves very close to the finish line. If you haven't yet donated to the Amphitheater project, it's easy. Just contact Tim Nissen.   I hope you have marked your calendars for the Good Works Event, February 8. This will be our final push to achieve our goal for the Amphitheater and raise funds for our Small Grants. This is the event every club member is asked to support. If you have ideas for auction items or want to get involved, contact Scott Mischke.
Have you heard about the opportunities for Hands On activities this holiday season? Adam Kohler, Hands-On Committee Chair, is coordinating volunteers to gift distribution and holiday activities at Willamette Heritage Center. If you want to know more, reach out to Adam for more details.
Finally, I want to give a special shout out to Dawn Bostwick for her leadership during the months of October (PolioPlus) and November (The Rotary Foundation) fundraising months. Thank you Dawn. Of course, the success of these two campaigns would not be possible without the generosity of every club member who leaned in and gave generously. Thank you Team!
As the holiday season begins to kick into high gear, I encourage you to gather with special friends and family to pause and enjoy a little laughter and friendship.
See you on Wednesday my friends.