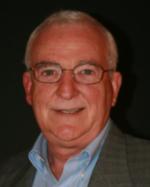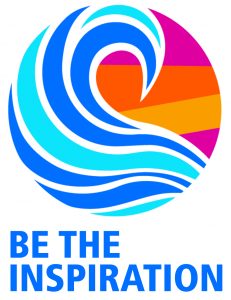 Theme: Be the Inspiration
One of the greater attributes of the Rotary Club of Salem, is that of a self-directed, motivated, and caring group working together as friends to make a positive impact in and beyond our community. The outcome of that effort fits the Rotary International theme for 2018—2019 "Be the Inspiration". Inspiring others through the actions of our club in turn inspires Rotarians to do more, and that was certainly the case for the Rotary Club of Salem in 2018-2019.
Actions, focused on the 2018-2019 club theme of Friendship and Impact, were truly inspiring. Our 18 Hands On projects contributed over 500 hours of volunteer work by our members. Our annual small grants program once again disbursed $10,000. Our literacy committee disbursed $3,800 in literacy grants. The club participated in purchasing and distributing over 4,000 dictionaries to all 4th graders in the Salem-Keizer area. We donated children's books to those in need within our community. Our membership purchased Christmas gifts for distribution to the
State Hospital and through the Tree of Lights program. We continued our long-standing blood donation program. Club members participated in the Salvation Army bell ringing, something this club has done for over 90 years.
These were just a few inspiring activities, there were more. Our club continues to be an inspiration in our support of youth, both locally and internationally. The ongoing involvement in the exchange student program sent Brenda Hernandez to Japan and brought Stefan Hosio from Finland. Three music programs were hosted with participation from Battle Creek Elementary, South Salem High School and Sprague High School. Our sponsorship of Salem North and South High Schools included Students of the Month and a May program run entirely by the schools teaming together. The club sponsors an Interact club at South Salem High that was quite active this year. We sponsored three young adults to Rotary Youth Leadership Awards [RYLA].
Larger, more complex projects were also taken on by the motivated and skilled membership of our club. The annual Multi-Sport Riverfest cosponsored with South Salem Rotary continues to grow. The club rewrote and ratified a new Constitution, Bylaws and Procedures document. A long-range Visioning Session was held, and the foundation laid for more effective club strategic planning. And the work continued on the club's 100th anniversary legacy gift to our community: The Gerry Frank | Salem Rotary Amphitheater in Salem's Riverfront Park. Many key milestones were achieved with this multimillion-dollar project including final site selection, ratification into Salem's Master Park Plan, general contractor selection, design refinement, and significant fundraising results.
As mentioned, the club had a 2018-2019 theme of Friendship and Impact. The above demonstrates significant impact. Building strong friendships is just as important and the club initiated many efforts to ease the challenges that come from a club of our size, for opportunities to get to know each other. The new member orientation plan was revamped. The traditional plan of transitioning from a new member red badge to blue badge was redesigned. Offering more opportunities for interaction at informal functions was emphasized, with more Hands-On Projects, Vocational Tours, and Social Drop Ins.
Befitting the definition of Rotary by Joseph Kovarik of Cottage Grove, MN, the Rotary Club of Salem is a club that Improves People's Lives Locally and Globally Through Service to which we added Building Friendships along the Way.