January 8 –  Salem Convention Center  
Program: RYLA Participant – Janessa Smith 
Janessa Smith was our Rotary Club of Salem's RYLA participant summer of 2019. She will share her inspiring experience with our Club as well as the takeaways she has incorporated into her work and personal life. 
Janessa has a degree in education and is the Richmond Branch Director for the Boys & Girls Club of Salem, Marion & Polk Counties. Her Club provides daily academic enrichment programming, a nutritious meal as well as healthy lifestyles and leadership learning opportunities for approximately 45 Richmond Elementary students per day at her site.
Program Chair: Sue Bloom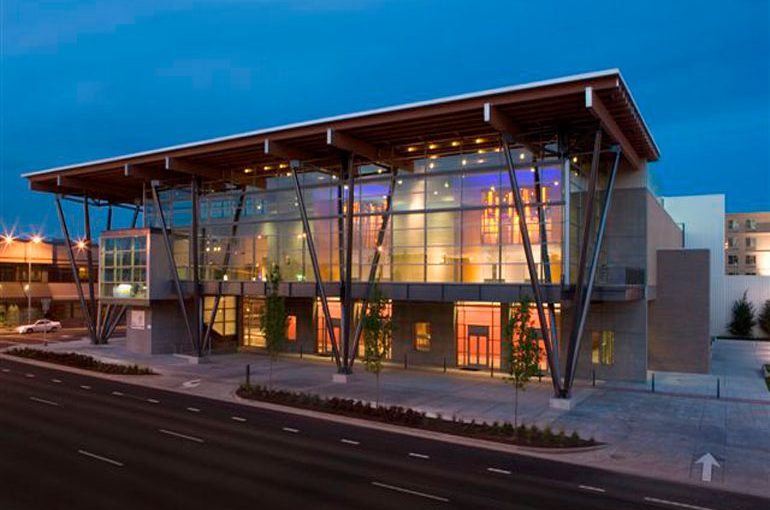 Message from President Tammy
Greetings in this New Year,
I am hopeful your holiday season was enjoyable, and you were able to spend time with the people in your lives who brighten your world. As we embark on this New Year, I thought you may enjoy learning about how Rotary affects the culture of Peace around the world. The following content is posted on the Rotary International website:
Each year, Rotary awards up to 100 fully funded fellowships for dedicated leaders from around the world to study at one of our peace centers.
Through academic training, practice, and global networking opportunities, the Rotary Peace Centers program develops the fellows into experienced and effective catalysts for peace. The fellowships cover tuition and fees, room and board, round-trip transportation, and all internship and field-study expenses.
In just over a decade, the Rotary Peace Centers have trained more than 1,200 fellows. Many of them now serve as leaders at international organizations or have started their own foundations.
Check out the 
Rotary Peace Map
 to see where our alumni are fostering peace around the world. Learn more about Rotary Peace Fellows in Action in below video. 
Our fellowships
Each year, 
The Rotary Foundation
 awards up to 50 fellowships for master's degrees and 50 for certificate studies at premier universities.
Master's degree programs: Accepted candidates study peace and development issues with research-informed teaching and a diverse student body. The program lasts 15 to 24 months and includes a 2-3 month field study, which participants design themselves.
Professional development certificate program: Experienced leaders gain practical tools for promoting peace and international development during an intensive, 3- month program, which includes 3 weeks of field study and peer learning opportunities with a diverse group.
We are privileged to belong to an organization that makes a difference throughout the world. I look forward to seeing you at the meeting on Wednesday.