March 4 –  Willamette Heritage Center  
Program: History of Salem-Keizer Music as told by Author Frank Spragg
Author Frank Spragg researched and recently published a book on the historical development of the award- winning Salem-Keizer School District's music program. Many consider the Salem-Keizer schools music program to be the best school district program in the nation. It has received countless State Championship awards, National awards for excellence, 10 Grammy awards and 3 international awards. Frank Spragg will present an overview of his research that resulted in the publication of this book.
Program Chair: Karl Raschkes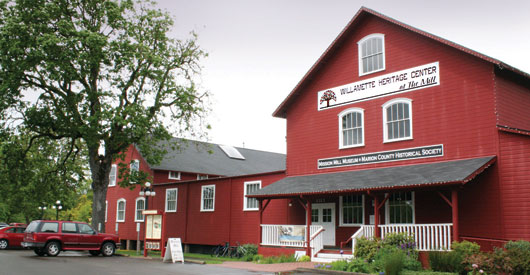 Message from President Tammy
Greetings Rotary Friends,
Just like that it is March. Our year together is flying by. We are welcoming new members and continuing to reach out to current members to engage them and encourage their active participation in weekly meetings, fellowship activities and committees. Thank you for being aware of who is in the room so you can welcome them. More important, thank you for noticing who isn't with us and reaching out to them to let them know they were missed. I believe one of the reasons our Club is so successful is the foundation of inclusiveness and caring.
Every media outlet is reminding us to practice good hygiene to avoid the coronavirus that has now been detected in Oregon. As I perused the RI website, I was struck by the messages regarding our efforts as Rotarians to raise awareness about hygiene around the world.
An excerpt from the RI website:
Clean water, sanitation, and hygiene education are basic necessities for a healthy environment and a productive life. When people have access to clean water and sanitation, waterborne diseases decrease, children stay healthier and attend school more regularly, and mothers can spend less time carrying water and more time helping their families. 
HOW ROTARY MAKES HELP HAPPEN
Through water, sanitation, and hygiene (WASH) programs, Rotary's people of action mobilize resources, form partnerships, and invest in infrastructure and training that yield long-term change.
We are Rotarians and we can be proud of how our membership dollars are invested to ensure a necessity like clean water is available around the world.
Have a great week. I look forward to seeing you Wednesday. Remember we are at the Willamette Heritage Center this week.
Yours in Rotary Service,