May 22 – Willamette Heritage Center

Program: Salem Through the Eyes of a Drone

Ron Cooper's presentation will touch on the regulations that control drones and pilots, some of his experiences flying drones for the past three years, a display of his drones, and a presentation of the photos and videos he's taken since he started flying. In all modesty, he says that many of the photos are breathtaking and show Salem and the surrounding areas in ways most of us have never seen.

Program Chair: Warren Bednarz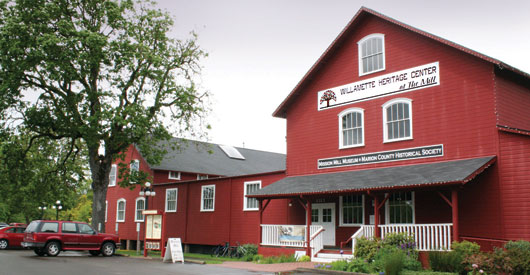 Message from President Rus

Hello Salem Rotarians,
You've heard me use these words many times over this past year. It is a distillation of the primary reasons we are Rotarians; building lasting friendships and making an impact locally and around the world. Last Thursday was a fantastic example of what we can do as Rotarians to achieve those goals. Our first ShelterBox fundraiser was held at Riverfront Park…it was a blast. As a reminder, our club has committed to the Hero level of ShelterBox support within Rotary. Our board has committed to an annual contribution of $2,000 with membership raising an additional $1,000. That is the equivalent of three ShelterBoxes distributed internationally to aid in disaster recovery with the contribution by each of us at about the cost of a single latte. The scavenger hunt was really fun with nine objectives around Riverfront Park, many tied to local members of the club and their impactful contribution to Salem and the World. Following the competitive hunt, all transitioned over to Barnwood Naturals [Rotarian Bruce Wadleigh] for a firsthand touch of an actual ShelterBox tent, tacos, refreshments, and a little social time. A world of thanks to the committee; Co-chairs, Fara Etzel & David Deckelmann / Committee Members, Lisa Mance, Ron Kelemen, Ida Lafky, Beth Rhoades, Christine Whiteside and Board Liaison, Brenda Kidder for the opportunity to enhance friendships while making an impact.
On another note, this past week you received your Member Dues Statement for the 2019-2020 Rotary year via email. Your dues are the sole source of meeting the operational needs of our club. It costs us about $65,000 each year to meet these needs. Those include our dues and assessments to Rotary International and District, club operations expenses for supplies, meeting expense, committee expenses, fellowship events, and training expenses among others. Our dues are set to meet these needs with a little extra for contingencies. Dues need to be paid or arrangements made by June 30th to meet Rotary International reporting and billing requirements, so I encourage you to make your payment as soon as practicable. It makes life easier for Chuck and Holly.
See you tomorrow,