October 24 – Salem Convention Center 
Program – Exchange Student Presentation

Program – World Polio Update with Joan Toone
What happens when you take a 16 year old girl from McMinnville and send her to western Belgium? Find out when Salma Galvan recounts her year as our club's Rotary exchange student. Salma will not only talk about her experiences but will relate how she was personally impacted by her year abroad. The presentation of our returning exchange student is always an inspiration.
Program Chair: Chris Whiteside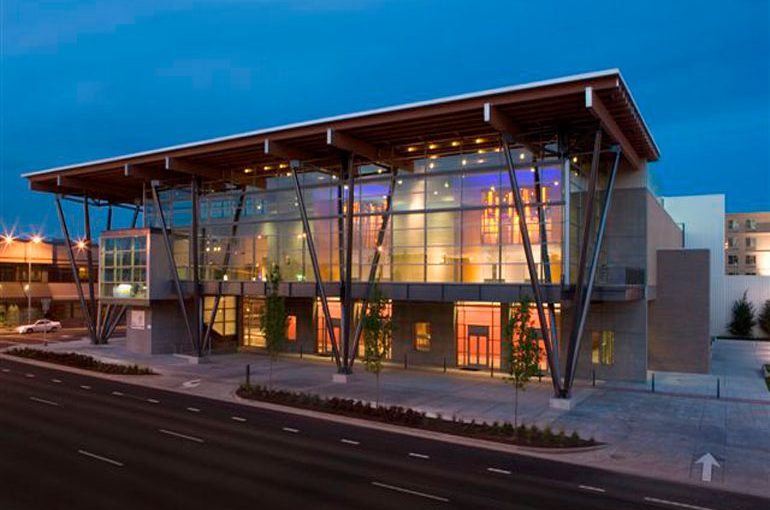 Message from President Rus
I want to start this week's message with one big THANK YOU. As I have previously stated, I wanted our focus for October and November to be on the impact we make outside of our community. This month the focus has been on Rotary's number one project – polio. Last week our speaker brought home the magnitude and continuing results of Rotary's effort. Thank you to Joan and Terry Toone for making the effort to travel from Canada to our district for three presentations. For me, it was an honor for our club to host their compelling and inspiring presentation. It was also gratifying to see the participation, not only from our club, but the other eight clubs in the Salem area.
Terry Toone mentioned the World Polio Day livestream that will broadcast tomorrow [Wednesday] at 3:30 our time. If you have a chance, here's the hyperlink: https://www.endpolio.org/world-polio-day.
As we close our month of emphasis toward the eradication of polio, I'd like to share something we heard last year at this time. Our emerging poet laureate, Brenna Baucum sent this my way last week and I feel it deserves an encore:
Last night I read a story
About the very last iron lung
Machines used to help you breath
If polio got to you young.
It told the story of Martha
Who spent her birthday in 53′
Celebrating at an amusement park
A 5 year old dreamer was she.
She wanted to be a ballerina
To travel and meet a nice fellow.
But a week after that birthday,
She couldn't lift her head off the pillow.
In 1953, there were 58,000 cases
About a third of those couldn't walk.
1955 brought the polio vaccine,
A miracle for those still in shock.
Polio is dying, just 37 cases,
That's how many there were last year.
In 3 countries, it's spread is getting weaker,
Slowly it's losing to the cure.
You are doing this.
We are doing this.
Rotary is helping, it's true.
But polio could still be the beast that it was, if it wasn't for very special you.
So, as you give thanks,
Give money too.
Don't leave eradication to chance.
With RI's assistance, you are the resistance,
And you can help Martha to dance.
That big THANK YOU also extends to all of you for making our Polio Awareness month such a great success.
See you tomorrow.