September 11 – Willamette Heritage Center
Program: Regional Economy Update
Curt Arthur, Managing Director of SVN Commercial Advisors in Salem, will provide a quick commercial real estate market update including news on the most relevant projects around Salem/Keizer and some forecasts for the next 1-2 years regarding the office, industrial, retail and apartment markets.
Program Chair: Sue Bloom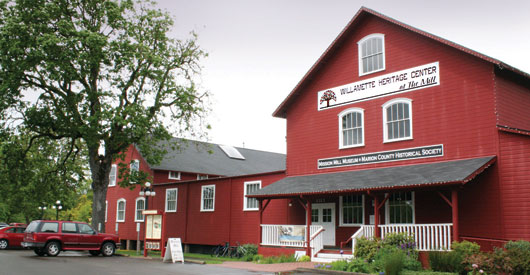 Message from President Tammy
Greetings Friends,
By the time you read this week's E-Blast, my husband and I will be back in Pendleton (where we resided for twenty years before moving to the Salem area) to volunteer for the Round Up. The population of Pendleton will grow from 15,000 to over 60,000 for the week's festivities. It is estimated 1,200 to 1,500 volunteers are needed to care for the guests who come to town to hear the well-known phrase, Let 'er Buck, and see the rodeo either for the first time or as returning guests. There is nothing like it!
While in Pendleton, I will have a chance to see Rotarians from the Pendleton Club. Did you know Pendleton is also in District 5100? Even more interesting, the Pendleton Club is also celebrating their Centennial year. So, not only are we in the same District, we share the same distinction of celebrating our 100th year.
While living in Pendleton, I was a proud member of the Rotary Club and enjoyed the experience of serving our community in numerous ways. Since moving to Salem, I have experienced Rotary through an entirely different perspective. It is so clear to me, when you've seen one Rotary Club, you have seen just one Rotary Club. Every club is autonomous and has the flexibility to reflect "Service Above Self" in a way that is best for the community they serve.
It is a pleasure to serve my home community this week. I will give your regards to the Pendleton Club members as I see them during Round Up Week and in the Rotary Beer Booth where I hope to fit in a shift of service during the week.
Thank you, Past President Bruce Anderson, for leading the meeting in my absence!
Have a great week. See you at the Riverfest on Sunday.
In humble Rotary Service,